YAOS Past Productions > 1905 > The Gondoliers
Yeovil Amateur Operatic Society

presents

The celebrated Gilbert & Sullivan comic opera
The Gondoliers

or 'The King of Barataria'

Music by Arthur Sullivan
Words by W. S. Gilbert

By Special Permission of Mrs D'Oyly Carte

Assembly Rooms
Princes Street, Yeovil

Wednesday, Thursday & Friday
January 18th, 19th & 20th, 1905

Chorus & Orchestra of nearly 70 Performers
Costumes & Scenery identical with that used in the original production at the Savoy Theatre, London

President: The Right Hon Sir S C B Ponsonby-Fane, GCB
Hon Sec: Frederic C Hook


The Gondoliers (or 'The King of Barataria') is a Savoy Opera, with music by Arthur Sullivan and libretto by W. S. Gilbert. It premiered at the Savoy Theatre in December 1889 and ran for a successful 554 performances (at that time the fifth longest-running piece of musical theatre in history). This was the twelfth collaboration between Gilbert and Sullivan. In this opera, Gilbert returns to the satire of class distinctions, as well as his fascination with the 'Stock Company Act', highlighting the absurd convergence of real persons and legal entities. As in several of their earlier operas, by setting the story far away from Britain, Gilbert felt able to direct sharper criticism at the nobility and the institution of the monarchy itself.

The plot concerns two Gondoliers, Marco and Giuseppe, and Casilda who in her infancy was married by proxy to one of them as the heir to the throne of Barataria. The King was murdered in a revolution, but the Prince was smuggled away to Venice, where he was brought up by a gondolier along with his own son. Casilda arrives in Venice with her parents the Duke and Duchess of Plaza Toro, in search of her husband the new King of Barataria, whom she has never met. Inevitably, nobody is quite sure which of the two gondoliers is in fact the true King, but the plot is further complicated by the fact that Marco and Giuseppe have both recently married local girls.

Post Card advertising the YAOS 1905 production of 'The Gondoliers'



Mr S Milledge as the 'Duke of Plaza Toro'


(Photograph copied from the YAOS Souvenir Pictorial Record 1902-1930)

The Yeovil Constitutional Club & Assembly Rooms in Princes Street (c1900)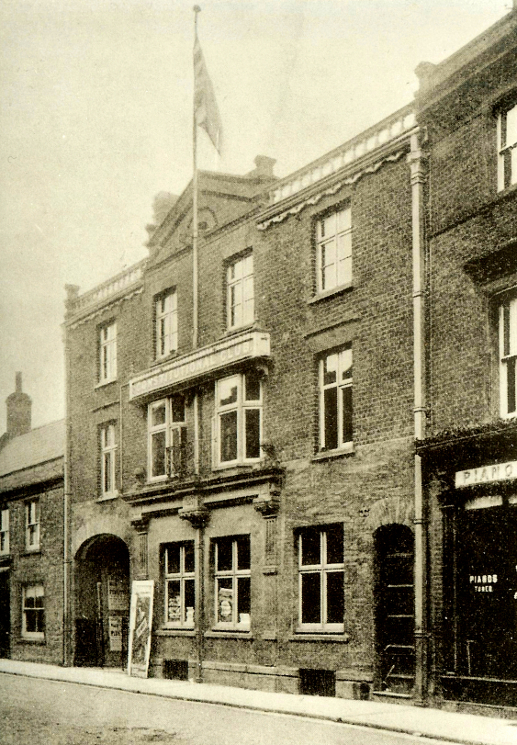 --o--
---