YAOS Productions - Award Winning Musical Theatre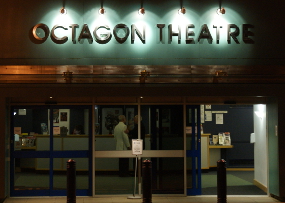 YAOS stages two major musical shows each year at the Octagon Theatre in the centre of Yeovil, usually in March and October.

YAOS has the support of many talented and dedicated performers, as well as a large team of experienced back-stage members. In addition, we engage a professional director, orchestra, sound and lighting crew for most shows, so that our audiences can enjoy the best possible live theatre experience.
Next YAOS Show: 9 - 19 October 2019
'Chitty Chitty Bang Bang'
Based on the much-loved film version of the book by Ian Fleming, with a brilliant musical score by the Sherman Brothers, Chitty Chitty Bang Bang is a 'Truly Scrumptious' show which promises to delight audiences of all ages. Filled with amazing stage spectacles and unforgettable songs, Chitty Chitty Bang Bang is a high-flying, Fantasmagorical, fun-filled, not-to-be-missed adventure from start to finish.
Directed for YAOS by JEREMY TUSTIN & Musical Director KAT STEVENS
Buy tickets ONLINE now!
YAOS headquarters and postal address:
Edwards House, 14 Buckland Road, Yeovil, Somerset, BA21 5EA

YAOS is the Working Name and registered Trade Mark of Yeovil Amateur Operatic Society, Charity Registration Number 272621. YAOS Productions is a business name of YAOS Productions Ltd, a wholly owned trading subsidiary of Yeovil Amateur Operatic Society.
---