About YAOS & Privacy Notice
YEOVIL AMATEUR OPERATIC SOCIETY
Founded in 1902

Officers of the Society



PRESIDENT
John Curry



CHAIRMAN
Geoff Thresh




VICE-CHAIRMAN
Mark Rudd




SECRETARY
Paula Budzynski




TREASURER
David Hallett FCCA




STAGE DIRECTOR
Nigel Bussell

BUSINESS MANAGER

Lorna Murphy Durran

YAOS Officers & Committee
2017-2018

OFFICERS


Chairman - Geoff Thresh

Vice-Chairman - Mark Rudd

Secretary - Paula Budzynski

Treasurer - David Hallett

Business Manager - Lorna Murphy Durran

Stage Director - Nigel Bussell

COMMITTEE

Sarah Andrew




Guy Burgess




David Burke




Lucy Crane




Clive Jesty




Nick Mountjoy
---
Edwards House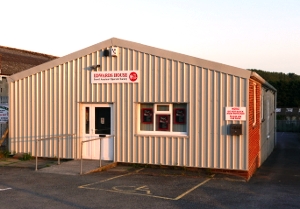 YAOS is very fortunate to have its own premises, Edwards House. This was made possible with a legacy given to us by most generous benefactors and prominent past members, Olive & John Edwards.

Edwards House is where we rehearse, have regular meetings, and make props, costumes and scenery. The rehearsal area is over 2,100 sq ft, nearly the size of the stage at the Octagon Theatre.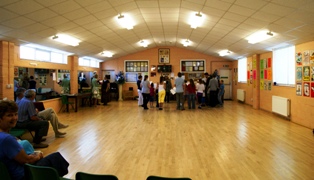 Edwards House has been greatly improved over the years, with new windows, a raised roof, central heating, new electrics, an extension for the workshop area and the provision of disabled facilities. A new sprung floor has also been installed & the latest energy-saving LED lighting has also been added. Outside, the car park has been resurfaced and a new perimeter fence erected.
Our address is:
Edwards House, 14 Buckland Road, Yeovil, BA21 5EA

Edwards House is also available for hire to other local groups - please see Edwards House Bookings.
History of YAOS
Yeovil Amateur Operatic Society was founded in 1902 when it put on a concert at The Assembly Rooms in the Constitutional Club, where it performed Gilbert & Sullivan's 'Trial by Jury'. Over 100 years later we are still carrying on the tradition.

We now perform two shows a year - March and October - at The Octagon Theatre in Yeovil, which is conveniently situated in the centre of the town with good parking facilities. The theatre seats 620 and has one of the largest stages in the South West. The Society has won over 20 National Awards in the last 25 years (more than any other in the West Country). Our range of productions stretches from the big hits like South Pacific, Oklahoma and The Sound of Music, to the challenging Sweeney Todd, intermingled of course with the many Savoy Operettas.

The roots of the Society lie deep in Yeovil and the surrounding area of Somerset and Dorset. Some families have been members since the very beginning, many have newly arrived; all have enjoyed the opportunity to perform before the footlights. A few who started with us in their youth have flourished into national stars on stage and television.
Charitable Status

Yeovil Amateur Operatic Society is a registered charity and 'YAOS' is its working name. YAOS® is also a registered Trade Mark of Yeovil Amateur Operatic Society. The Charity Registration Number is 272621.

YAOS is entirely self-funding and its financial support is obtained mainly from theatre ticket sales, as well as receiving generous contributions from its patrons and commercial sponsors. The society also helps to raise funds for other charitable organisations, with many thousands of pounds donated to local worthy causes over the years.


YAOS Productions Ltd

YAOS Productions Ltd (YPL) is a company wholly-owned by Yeovil Amateur Operatic Society (YAOS).

YPL operates as a trading subsidiary of YAOS and deals with the business aspects of producing its stage shows. YPL hires the theatre, costumes, sound and lighting, as well as the Director, Musical Director and orchestra. YPL receives income principally from the ticket sales of theatre seats.

YPL has been formed because the Charity Commission recommends that any charity with a trading operation should be structured in this way, to help protect the parent charity against commercial risk. The charitable status and aims of YAOS are not affected by YPL. The directors of YPL are all members of YAOS and do not receive any remuneration for their services to the company. All profits made by YPL are donated to YAOS.

YAOS Productions Ltd is incorporated as a private company limited by shares, registered in England & Wales, company number 9223178. The registered office address is Edwards House, Buckland Road, Yeovil, Somerset, BA21 5EA and this address may also be used for general correspondence with the company.

'YAOS Productions' is a business name of YAOS Productions Ltd.
GDPR Privacy Notice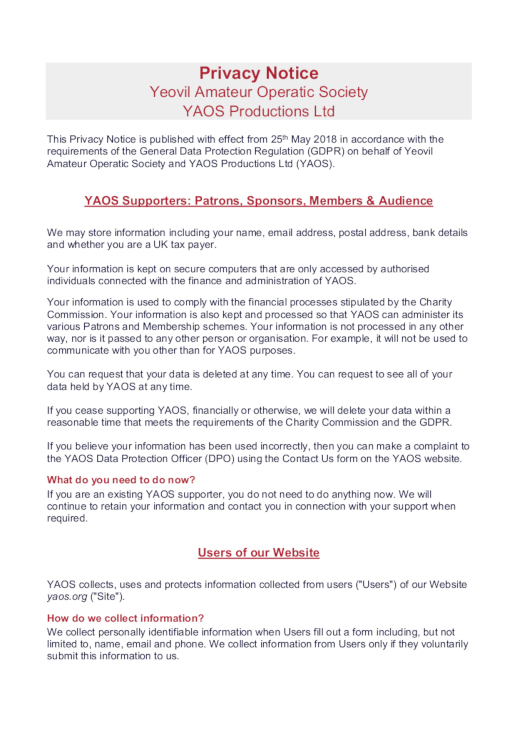 To see or download a printable file, please click here.
---